A good mood, clever students and super robots! Balanced performance and much excitement!
After a thrilling and very close-fought final, victory was taken for the second time by the school team, Lachslauchnudelauflauf, composed of Jan Bouček, Franta Hurt and Vašek Volhejn of the Jan Kepler Grammar School, Prague 6.
Robots created with Advanced Lego had to eliminate (without assistance) 20 small fires in the arena, where there were also 11 obstacles.
We are looking forward to meeting all participants, not only the winners, on the Cybernetics and Robotics programme! :)
See more details and photos at http://www.robosoutez.cz/.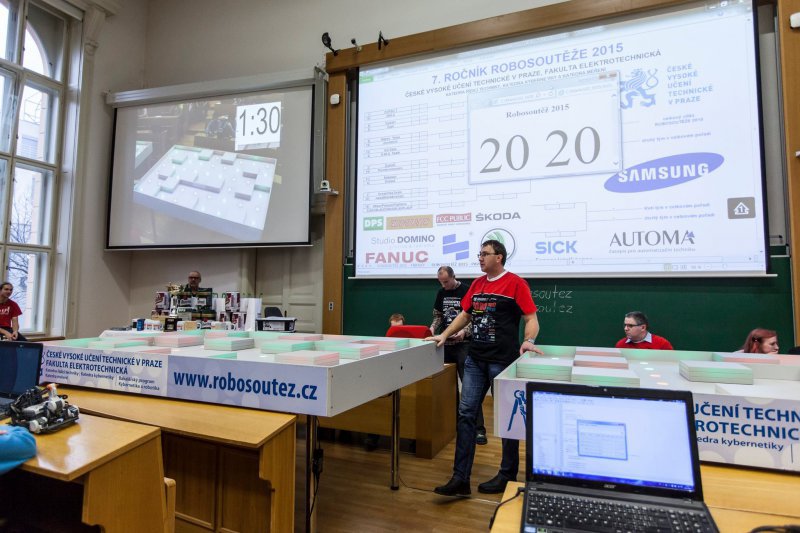 Related links